Who are the committee members?
The Health and Human Services Committee involves all health care providers, non- profit organizations, and hospitals as active members of the Chamber of Commerce of the Palm Beaches.
The Health and Human Services Committee meets once a month at various locations. Locations include Non-profit organizations, Health Care Facilities, Hospitals, Fitness Centers, Urgent Care Centers, and Medical offices.
Goals
The goals of the Health and Human Services Committee is to form connections amongst involved Chamber participants. The Committee offers educational opportunities that include speaking engagements and health topics prevalent to the health care industry. Chamber members get the opportunity to visit different human services sites to understand the various needs that need to be met in the community. Chamber members:
Gain knowledge and awareness as to the many various health industries within the area
Utilize the Health Care guide as a comprehensive resource
Improve public awareness and access to health care resources
Learn from health care personnel, providers, and non-profit organizations
Join Us
This Committee meets on the second Tuesday of the month and features an array of speakers, site visits, and tours at varying locations from 12:00p.m.-1:00p.m. and includes lunch. Opportunities to sponsor an event are available. To receive updates on committee dates and sponsorship information for this committee, please contact Rachel Quismundo, rquismundo@palmbeaches.org or directly (561) 421-5129.
You may register for all Health & Human Services Committee meetings by visiting the Chamber Event Calendar. All Health & Human Services Committee meetings are complimentary to your Chamber of Commerce membership.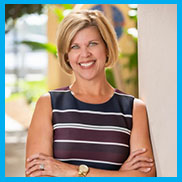 "The Chamber of Commerce of the Palm Beaches is a champion for the non-profit sector and connects charitable organizations with resources for funding and learning.  The Community Foundation is proud to be a member of the Chamber and to help our community grow stronger together." - Vicki Pugh, VP for Philanthropic Giving, Community Foundation for Palm Beach and Martin Counties