Sponsorship Opportunities
Be Seen. Be Noticed. Be Heard.
Position your company as a proactive business and community leader as you gain valuable marketing through the Chamber of Commerce of the Palm Beaches sponsorship programs. Research shows that consumers are more likely to think favorably of businesses that are involved in their Chamber and are more likely to think your products, goods or services are superior to the competition. Promotional opportunities help a business gain and maintain top-of-mind awareness for your products and services with the thousands of employees of the over 1500 Chamber members companies – your customers. The Chamber offers many programs and others can be customized to meet your marketing and budget objectives. For instance, Lemonlight Media is a small business that was looking for visibility.  As sponsor of the Business Builder for one year they were able to interact with the attendees as well as receive logo inclusion in all Chamber communications promoting the event.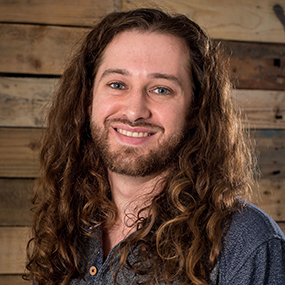 "Lemonlight's partnership with the Chamber of Commerce of the Palm Beaches has been a tremendous benefit. Not only are we highly visible in the largest chamber of commerce in Palm Beach County, but we also have the chance to stay involved. Our Business Builder sponsorship gives us the opportunity to connect with businesses of all sizes on a regular basis" - Vincent Moss, Executive Producer, Lemonlight
The Chamber hosts more than 100 events and programs annually, focusing on key issues facing our community and celebrating the success of area businesses and individuals. Some of the Chamber's signature productions, such as the State of the City Breakfast, ATHENA Leadership Awards, and the Business Awards Breakfast provide our members unique opportunities to increases their company's visibility to business decision-makers and offer a targeted alternative to standard marketing. Chamber events reach key business owners and managers throughout the area and are communicated through the weekly Chamber Update, e-mails, monthly newsletter "Business Watch" distributed by The Palm Beach Post, as well as our website.
Benefits of becoming a sponsor include enhanced networking opportunities, exposure to a broad cross-section of the business community, company featured in promotional materials developed by the Chamber for your business, and recognition at the event through sponsor signs, illuminated logo and podium announcements.  Sometimes a custom sponsorship is created to meet the sponsor's needs.

"We saw the potential in the monthly breakfast parking sponsorship opportunity to engage – through humor – Chamber members and their guests each month with a series of small billboard featuring a rhyming message focused on the speaker's topic. This sponsorship has given us a monthly vehicle to reinforce our brand and remind the business community that there's an agency out there that knows how to make a big impression…that gets the message across powerfully," - Carey O'Donnell, President of Carey O'Donnell Public Relations Group
As you can see, there are many ways to increase your visibility with various Chamber events. For more information, contact Rachel Quismundo, Special Events Coordinator at (561) 833-3711 ext. 225 or rquismundo@palmbeaches.org.