As the Chamber's elite public relations committee, the Ambassadors perform many important tasks for the Chamber. Most importantly, they help recruit and retain members, assisting the Chamber in meeting its membership goals for the year. Chamber members must complete an application to be considered for the Ambassador committee and complete the Mentorship Program. Please note, the Ambassador Committee is limited to 30 members.
Ambassador Mentorship Program
The Mentorship Program is designed to ensure that Ambassadors fully understand the requirements of the committee and are trained to perform their roles within the Chamber membership. It includes attending a variety of Chamber events, one on one interviews with the Ambassador Chairman and a commitment to maintain a high level of participation throughout the year. Upon completion, Ambassadors receive a certificate and an Ambassador name badge to identify them as they perform their many duties within the Chamber.
Welcome New Members
Select Ambassadors make follow up calls to new members where they ask how their experience is going and suggest ideas as to which of the many benefits of membership will be most effective for them.
Event Support
Special name tags make Ambassadors prominent at Chamber events. You'll find them welcoming attendees, making sure everyone is comfortable and finding the contacts they are looking for.
Ribbon-Cuttings
Ambassadors assist in setup (position of photograph) and appear in Ribbon-Cutting photos, tour member facilities and spread the word about the hosts' companies.
Need some help? Ask an Ambassador! They are among the Chamber's most active and involved members. They'll share their success stories and give advice, provide introductions and direction.
More Information:
For more information on the Ambassador Committee, contact Kirby Davis at kdavis@palmbeaches.org or (561) 833-3711 ext. 230.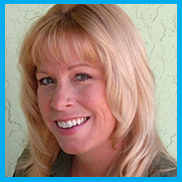 "It has been my privilege and an honor to serve the Chamber of the Palm Beaches as an Ambassador. January 2009 started my role as an ambassador, and needless to say, my time has been spent wisely. I have had countless opportunities to network and connect with an extraordinary amount of local companies and chamber members. Attending events is always the most effective way to meet with many friendly faces and exceptional people. The Chamber of the Palm Beaches is truly the "best of the best" of the area chambers!" - Sue Jones, Sue Jones Promotions, LLC
Current New Member Call Committee Ambassadors
| | | | | |
| --- | --- | --- | --- | --- |
| Ian | Bethell | USHEALTH Advisors | ian.bethell@ushadvisors.com | (561) 307-2356 |
| Jennifer | Fortin | Nexxen Technologies, Inc. | jfortin@nexxentech.com | |
| Evelio | Miranda | Real Life Insurance Solutions/AgentsNET member | reallife.inssolt@gmail.com | (561) 704-7334 |
| | | | | |
Committee Ambassadors - Full List
| | | | | |
| --- | --- | --- | --- | --- |
| First Name | Last Name | Company  | Email Address | Phone Number |
| Ian | Bethell | USHEALTH Advisors | ian.bethell@ushadvisors.com | (561) 307-2356 |
| Jennifer | Fortin | Nexxen Technologies, Inc. | jfortin@nexxentech.com | (561) 704-4611 |
| Sue | Jones | Sue Jones Promotions | sue@suejonespromotions.com | (561) 512-4555 |
| Michael | Longinos | Symphony Workplaces of Palm Beach | mal@workplacesmail.com | (561) 868-8808 |
| Evelio | Miranda | Real Life Insurance Solutions/AgentsNET member | reallife.inssolt@gmail.com | (561) 704-7334 |
| Bill | Morrone | Capital Bankcard - New England, LLC | bill@capitalbankcardne.com | (860) 234-1110 |
| Joan | Quittner | LegalShield/ID Shield | quittex50@gmail.com | (561) 307-3687 |
| Jebediah | Reynolds | 365 Data Centers | jreynolds@365datacenters.com | (561) 704-4097 |
| Andrea | Richards | Fifth Third Bank | andrea.richards@53.com | (561) 514-9900 |
| Trace | Rossi | WPBF 25 | trace.rossi@hearst.com | (561) 694-2525 |
| Joseph | Scondotto | Valley Bank | jscondotto@valley.com | (561) 402-0478 |
| Debi | Talbert | Jumpseat Coaching | debi@jumpseatcoaching.com | (561) 452-5711 |
| Robert | Wagner | HealthMax Center | rwagner@healthmaxcenter.com | (512) 993-8359 |
| Harvey | Walfish | Walfish Promotionals | hwalfish@gmail.com | (954) 918-3097 |