Who are the committee members?
The Science & Technology Committee involves all Chamber members who are involved in technology, developing their business, and promoting the efficient use of technology.
Goals
The objective of the Science & Technology Committee is to provide a forum for the discussion of the following.
Trade Industries & Engineering
Technological Advances
Websites/Software Systems
Technology Firms
Biology & Chemistry
"How-to" processes
Information Technology Systems
Join us
This Committee meets on the first Thursday of the month and features an array of speakers, site visits, and tours at varying locations at either 8:30a.m.-9:30a.m. or 12:00p.m.-1:00p.m. Opportunities to sponsor an event are available. To receive updates on committee dates and sponsorship information for this committee, please contact Rachel Quismundo, rquismundo@palmbeaches.org or directly (561) 421-5129.
You may register for all Science & Technology Committee meetings by visiting the Chamber Event Calendar. All Science & Technology Committee meetings are complimentary to your Chamber of Commerce membership.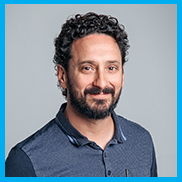 "Being able to speak to the Chamber's Science & Technology committee was a fantastic opportunity. Not only did it allow me to connect to local business owners, but it gave me the opportunity to talk about my true area of expertise in a comfortable setting. Speaking about the things that fuel and drive us is the best way to connect to people and demonstrate value. For people with a true mission to promote thought and conversation, it's so much better than trying to make a sales pitch." - Jason Rogers, Principal & Creative Director, Argonaut Productions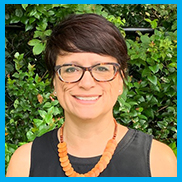 "As Palm Beach County addresses so many key issues, the Science and Technology Committee is a forum for exchange of ideas and expertise from our business community.  We face a variety of challenges in the coming years and the Chamber provides an informative, diverse, and motivated platform for discussion. For scientific issues, you need everyone at the table and the Chamber is an important piece of the puzzle."
- Elizabeth Perez, President, Collective Water Resources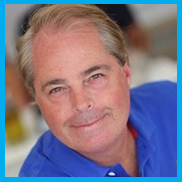 "I want to thank the Chamber for the opportunity to share our insights about growth marketing with the committee and its members. The Chamber actively sought opportunities for us to help promote our business to the community. The Science & Technology Committee is a great forum to share ideas and strategies for growing all of our respective companies here in Palm Beach County." - Lou Hughes, CEO, Moving Minds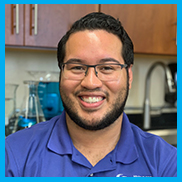 "I would like to thank the Chamber of Commerce – particularly the Science and Technology Committee – for helping us shine a brighter light on science education within our community. As one of Palm Beach County's leading STEM education institutions, it was an honor to share our shared values and knowledge with like-minded professionals and speak to those who share our passions. Through thoughtful conversations and connections, the Chamber provided an invaluable opportunity for us to continue our mission: Open Every Mind to Science."- Kristian Zambrana, Director of Visitor Services, South Florida Science Center and Aquarium