2022 Business Award Nominations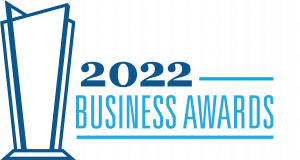 Each year, the Chamber of Commerce of the Palm Beaches acknowledges the accomplishments of businesses and the impact they make on our community. The Chamber is looking for member organizations with a strong footprint in the Palm Beaches and deserving of special recognition.
NOMINATION DEADLINE: Friday, March 18, 2022 at 5:00 p.m.
PLEASE SELECT A CATEGORY BELOW WITH THE FOLLOWING CRITERIA
Business Awards Categories
SMALL BUSINESS PERSON OF THE YEAR
Nominee must be an owner or partner in their business and actively involved in the day-to-day management of the business.
Business has operated for a minimum of three years.
Firm must have fewer than 100 employees, or gross annual sales not exceeding $7 million. (SBA definition of a "small" business)
Nominee must be active in the community.
BUSINESS OF THE YEAR
A business that has achieved remarkable results and accomplishments within their industry and has moved their company forward.
Exemplifies excellent corporate citizenship by giving back to the local community.
Possesses a corporate culture that enhances the lives of its employees.
NON-PROFIT OF THE YEAR/ ARTS AND CULTURE
Organization must be a 501(c)(3).
Must have been established for a minimum of five years.
Demonstrated commitment to community involvement and accomplishment of organization's mission statement.
HEALTH AND HUMAN SERVICES ORGANIZATION OF THE YEAR
Business may be a for profit or non-profit.
Organization must have been established a minimum of five years.
Demonstrated a commitment to community involvement.
Displayed excellence in their area of expertise.
YOUNG PROFESSIONAL OF THE YEAR
Awarded to a Young Professional (under 40 years of age).
Demonstrates leadership and commitment to Palm Beach County.
Reflects a high level of character.
Integrity and personal/professional values.
DIVERSITY  BUSINESS OF THE YEAR
This award will honor a member business that has implemented programs in the workplace to create and promote diversity.
Diversity is generally defined as acknowledging, understanding, accepting, valuing and celebrating differences among people with respect to age, class, ethnicity, gender, physical and mental ability, race sexual orientation spiritual practice and public assistance status.